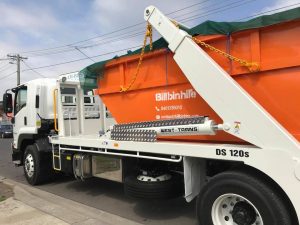 Hire a skip bin today and get it delivered to your doorstep ASAP. Bill Bin hire provide skip hire Newport and across Melbourne, with fantastic service and competitive prices. Get a skip bin for your next renovation or construction project and find the perfect skip bin with Bill Bin Hire. With years of experience, we can find the bin that's right for you. Our service is second to none and includes pickup and waste management. If you need a skip bin fast, book a bin using our Booking System today.
Get A Skip Bin For Your Next Cleaning Project!
Skip bins are great for just about any project. Whether you're renovating your home or building a new one, a skip bin can help you keep your worksite clean and make everything run as smooth as possible. Our bins range in size from 2m3 to 12m3 and come with a set of additional features that make using them easy. What's more, our bins are checked often, and undergo regular maintenance. Use a skip bin for:
Commercial or residential building projects
Renovations
Spring cleaning
Hard rubbish removal
Green waste removal and garden cleaning
House party clean up
Hire a Skip Bin the Right Way
If you're thinking about hiring a skip bin, the first thing you should be doing is estimating how much waste you'll be making in m3. From here you can work out what size bin you'll need. If you're quite sure on your exact requirements, we always recommend getting a bin that's one size larger than what you think you'll need. That way if you end up making more waste than you estimated, you won't have to hire a second bin to finish the job.
Additionally, if you're planning on using your skip bin on public land in Newport, such as a path, road or nature strip, you may need a permit from your local council. Talk to our team when you order and we'll organise a permit for you with your hire. Simply let us know where you'll be using the skip bin, and how long you'll need the bin for.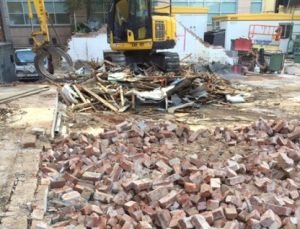 Reduce, Reuse, Recycle With Bill
At Bill Bin Hire, we take waste management seriously. Every load we collect is taken to our collection facility to be sorted into recyclables and non-recyclables. We aim to recycle or reuse as much of the waste we collect as we can. Much of the metal, plastic, wood and concrete we collect can be used for other construction projects and to make things such as park benches, paths and roads. We hope to make a difference for a greener world, one bin at a time.
Call Now For Skip Hire Newport
If you're looking for skip hire Newport, contact Bill Bin Hire today. Our bin hire experts can help you out, find the perfect bin to suit your needs. All our bins are ready to go right when you need them, and can be delivered to your work site fast. We also provide service in Laverton, Sunbury, Yarraville, Caroline Springs and many other western suburbs within Melbourne. Book a bin using our Booking System and do bin hire the right way.