When hiring a skip bin, you need to know you're buying the right one. You need to be able to fit all your waste in the one bin. You need to be sure it's going to be disposed of properly using the right processes. That's where we come in. Bill Bin Hire is your local bin specialists, offering bin hire Essendon, and all across Melbourne. We have a wide range of bins for hire to suit just about every need. Hire one of our bins to clear out waste from building or renovations. Do some spring cleaning and dispose of old furniture and appliances. Whatever you need, we've got you covered. Talk to our fantastic team today for more information on our services.
Bins Of All Shapes And Sizes
At Bill Bin Hire we offer a wide range of bins for all uses. Our bins are checked regularly for flaws and damage to ensure your safety. We allow you to use our bins for whatever you need. Each skip bin is fitted out for use with cranes and lifters. It's ready to be used across your property or construction site.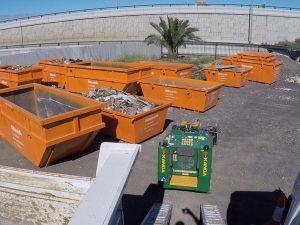 What Can You Put In A Skip Bin?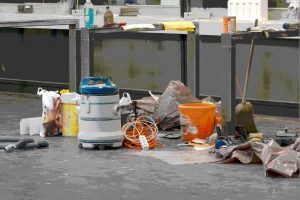 You can put almost anything in our skip bins, with the exception of hazardous waste and some electronic waste, including bio-waste, fridges, freezers, TV's, monitors, paints, solvents, batteries and asbestos.
General Waste

Our general use skip bins are great for spring cleaning and renovations. Throw out your old furniture or clean out your garage with small or medium sized skip bin.

Green Waste

Complete clean your garden and dispose of all the green waste at once with a skip bin. We take leaves, branches, grass, and tree stumps/trunks under 20cm in diameter.

Bricks and Concrete

When you're renovating, leave the hard clean-up work to our skip bins. Just throw in your concrete, bricks, tiles, wood and more and leave the rest to us.
If you have any questions about what can and can't go in a skip bin, contact your local council or give us a call and our friendly team would be happy to help.
Eco-Friendly Waste Disposal
As waste removal company we believe we have a responsibility to help the environment. We try to reduce our impact on it as much as possible. We aim to collect and recycle waste as much as possible. We're able to recycle the majority of it and send it off to be reused for concrete, construction, appliances, public facilities and more.
Residential, Commercial And Industrial
Our skip bins are suited to all kinds of work be it residential, commercial and industrial. If you're in need of a skip bin for your next renovation or construction project, call our team. We'll help you find the perfect bin for your needs.
If you're looking to put your skip bin on public property such as a road, footpath or nature strip, you'll most likely need a permit from your local council. If you let us know where you're planning on using the bin, the team at Bill Bin Hire Essendon will organise a permit for you with your local council and include it in the cost of hire.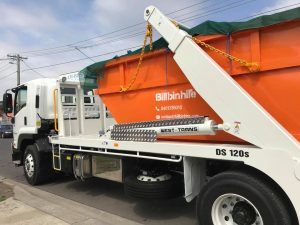 Premium Bin Hire Essendon
If you're in need of bin hire Essendon, give Bill Bin Hire a call. We focus on providing a fantastic and affordable service in Footscray, Keilor, Hoppers Crossing, Werribee and many other western suburbs  within Melbourne. Contact us today for more information on any of our services or to book in for a bin hire.