If you're looking to hire a skip bin for a clean-up, call Bill Bin Hire Coburg. We're your local bin hire specialists, delivering bins and clearing waste in Doreen, Eltham, Campbellfield and many other northern suburbs within Melbourne. Our bins come in all sizes, from 2m3 to 12m3 and are small or big enough to tackle any residential job. With competitive pricing and a passion for providing a fantastic service, we're the number one bin hire choice for many people. Call us today!
Our service starts with a quote and decision on what size of bin is right for you. Then we deliver the bin to your property and you're free to use it however you want. Our skip bins hold all kinds of waste and are perfect for clearing your old furniture from your property. Our standard hire lasts for 3 days, after which we'll return to pick up the bin and clear all your waste for you. Feel free to call us to arrange for earlier pick up or a hire extension.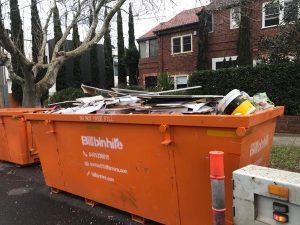 Environment Friendly Bin Hire
All the waste we collect is sorted and processed at our facility. We believe it is our responsibility to be conscious about the environment and the impact we have on it. That's why we aim to recycle all our waste, leaving a little as we can to landfill. We can recycle most waste products, including metals, plastic, concrete, wood furniture and more.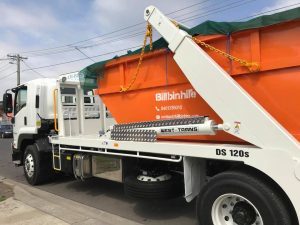 Residential, Commercial And Industrial
Our bins are ready for jobs of any size, from small residential properties to major building sites and commercial/industrial properties. Our bins are able to be lifted by crane and transported for use across construction sites, wherever you might need them. Keep in mind, if you're planning on placing your hired skip bin on public property, such as a road or footpath, there's a good chance you'll need a permit. When you hire a bin, let us know where you'll be using it and we'll organise a permit for you if you need it.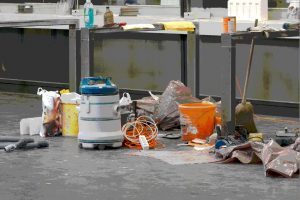 What Can't I Put In A Skip Bin?
For everyone's safety, electrical, liquid and biological waste can't be put in skip bins. This includes fridges, freezers, TV's, monitors, paints, solvents, batteries, asbestos, paints, resins, petrol & diesel. If you need to dispose of any of this waste, contact your local council. They'll be able to help you find someone who can dispose of it. For a full list of everything you can and can't put in our bin hire Coburg, view our waste types page.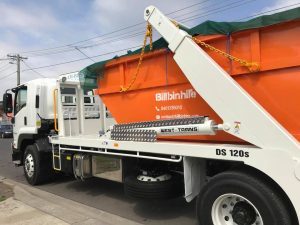 Affordable Bin Hire Coburg
At Bill Bin Hire Coburg we pride ourselves on our service and affordability. If you need to hire a bin of any size, talk to our team today and we'll help you get set up with the bin that's perfect for you. Book a bin using our Booking System.