Hiring a skip bin doesn't have to be hard. With Bill Bin Hire you can get a bin on your property within the day, and clear out all your waste and mess. Simply give us a call and hire the bin that fits your needs. Whether you're working residential, commercial or industrial, a skip bin is the perfect solution to all your waste disposal problems. Once you're finished with your skip bin we'll collect it and dispose of all your waste for you. Book a bin using our Booking System today for skip hire Melbourne northern suburbs.
Sometimes it can be hard to choose the right skip bin for the job. Estimating how much waste you're going to make, and how big of a skip bin you'll need are difficult to define, and it can be annoying if you over or underestimate. If you're trying to work this out, but still aren't sure which size to get, we recommend getting a size larger than you think you'll need. It's far easier and cheaper to get a larger bin first time than to have to get a second bin later.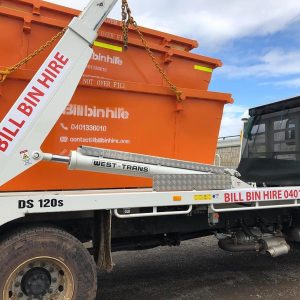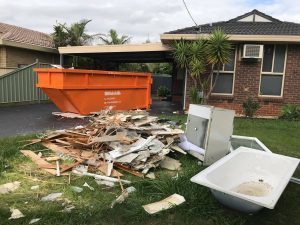 Our skip bins are tough, built to withstand even the roughest waste. With a range of sizes from 2m3 to 12m3, we can cater to any project big or small. Safety is our top priority when it comes to skip hire Melbourne Northern Suburbs, so all our bins go through thorough testing and maintenance to make sure they're in perfect working condition. What's more, with clamps for cranes and lifting vehicles, our bins are perfect for moving around a construction site. Put our skip bins where you need them, when you need them.
What Can You Use A Skip Bin For?
Our skip bins are fantastic for many uses. Get inspired and hire a skip bin for your next project:
Garden and House Clean-up
Construction Site
Renovations
Spring Cleaning
House Parties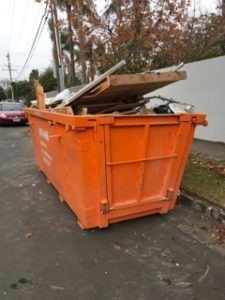 When it comes to using skip bins, the only limit is your imagination. We can deal with all kinds of waste, taking it off your hands and sending it to our processing facility. There all the waste we collect is broken down and sorted, ready to be either recycled or sent to landfill. As we deal with a lot of waste, we believe it's our responsibility to reduce our environmental impact. That's why we try to recycle as much of what we take as possible. Closer to a greener Earth, one bin hire at a time.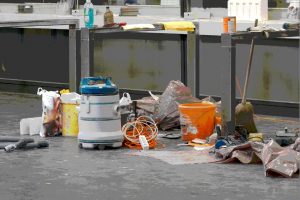 Things To Know About Our Bins
If you're thinking about hiring a skip bin, there are several waste products you can't dispose of. These include hazardous materials such as asbestos, bio-waste, fluids, some electronics, etc. See the full list here.
Additionally, if you're going to be placing your skip bin on public land, such as a road, footpath or nature strip, there's a good chance you'll need to get a permit from your local council. For skip hire Melbourne northern suburbs we can organise a permit for you and include it in the cost of the hire. Just another part of our fantastic service.
Professional Skip Hire Melbourne Northern Suburbs
Bill Bin Hire provides skip bin hire in Burnswick, Doreen, Eltham, Greensborough and many other northern suburbs as well as western suburbs within melbourne. If you're looking to hire a bin for your renovations, construction or anything else, give our team a call and we'll help you find the perfect bin for the job. Contact us today or send us an email and we'll be with you as soon as possible.