Are you in search for bin hire Campbellfield? The team at Bill Bin Hire can provide you with the bin you need. We can help you determine the size you may require based on the information you provide. You can get skip bin for your next construction or renovation project. We provide a wide range of sizes and can help you choose the right size for you. So, if you need to hire a bin, just call us and let us know.
Springtime Cleaning? Hire A Bin!
You can hire a bin in Campbellfield for any project you have. Whether it is renovation work, gardening, springtime or garage clean-out, a skip bin can help you clear out things faster and efficiently. The range of sizes available in our bins is 2m3 to 12m3 and have additional features like brackets that make them easier to use. Furthermore, we take good care of our bins and ensure that they are in perfect condition. You can get bin from us for:
Commercial or residential building projects
Construction sites
Renovations
Spring cleaning
Garage cleaning
Hard rubbish removal
Green waste removal and garden cleaning
House party clean up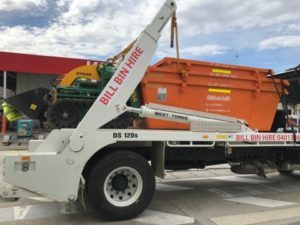 Hire a Skip Bin the Right Way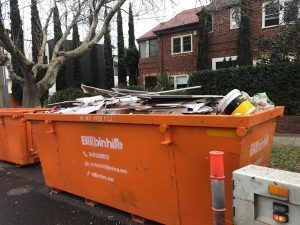 When ordering a bin for one of your projects, you need to be sure of the size you need in m3. If you are still unsure of hat size will be best for you, just call us for expert advice. You will just need to answer a couple of our questions and we can provide you the size you will need. Usually we tell our clients to select a bin that at least one size bigger. This simply ensures that if there are any last minute problems with the size or with the amount of waste you have, it can be handled. Additionally, if you plan on placing these bins in public areas, then you will need a permit from your local council. You can call us and let us know where you will be placing the bin and give us your exact location so we can track down your local council. We can then get a permit for you without having you do any of the hard work.
Recycle, Reuse and Reduce
Reducing our carbon emissions is very beneficial for the environment. We cannot afford to be careless with even our waste material. Waste management is an important step for us. Any waste material that can be reused or recycled is taken to special facility. Recycling material allows us to ensure that we are not just throwing everything in the landfill and making our own contribution to the environment. Sofas, metals, plastics and a lot more can be easily recycled and can be put to good use.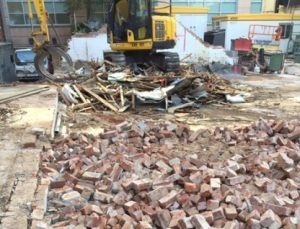 Call Now For Bin Hire Campbellfield
Contact the team at Bill Bin Hire Campbellfield for the finest bin rental services. Keep the bins for three days and then have one of our driver take it off of your hands without causing any discomfort to you. Get a bin delivered to your location whenever you need them. We provides skip bin hire services in Burnswick  and many other northern suburbs within Melbourne. Book a bin using our Booking System and do bin hire the right way.