Bill Bin Hire is your go-to for bin hire Brunswick, providing bin hire and waste management services in Coburg, Hawkesbury, Greensborough and many other northern suburbs within Melbourne. With years in the bin hire industry, we're committed to providing you with a fantastic service. No matter your project, we can provide you with a bin to suit your needs. So whether you're renovating, working in construction or simply doing a bit of spring cleaning, Bill Bin Hire's got your back. Call us today for more information on any of our services.
A Large Range Of Bins For Hire In Brunswick
Our Bins range in size from 2m3 to 12m3, and are tough enough to tackle any jobs. We run regular maintenance checks on our bins to ensure quality and safety. When it comes to bin hire, your satisfaction is our priority. Our bins are equipped with brackets for use with cranes and lifting vehicles. Use them all across your construction site, and move them easily from one job to the next. Our bins come with a 3 day standard hire period, after which you can choose to extend, or we'll come and collect them with all your waste. All you need to worry about is filling the bin up.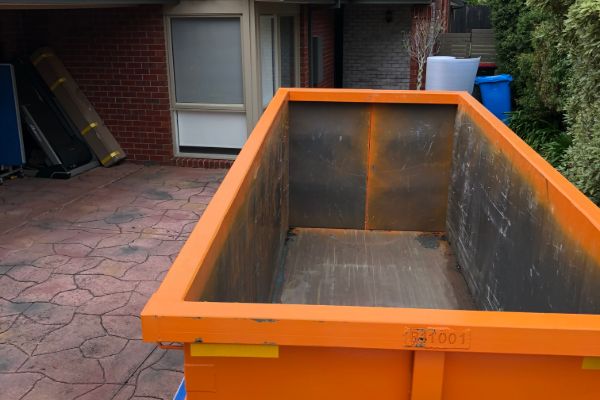 Green Waste Collection And Recycling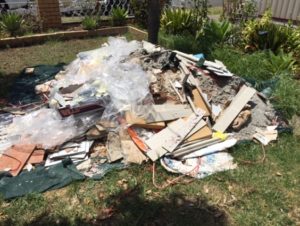 As a part of our services, we offer waste management and recycling services. Out of the waste we collect, we aim to reuse and recycle as much as we can. We believe it is part of our responsibility as a bin hire company to reduce our impact on the environment as much as we can. We can recycle greenwaste, metals, plastic, concrete and wood furniture. A lot of what we recycle goes on to be used to create things like construction materials, park benches, footpaths and more.
Skip Bin Hire Brunswick Permits
If you're planning to put your skip bin on public property, such as a road, footpath or nature strip, it's important to remember that you may need a permit. Simply let the team at Bill Bin Hire Brunswick know where you plan on using the skip bin and we'll be happy to a permit with your local council and include it in the cost of the hire.
What Can I Put In A Skip Bin?
Our skips can handle just about anything, with the exclusion of hazardous waste materials like bio-waste, liquid, asbestos and some electronics. For the full list of what you can and can't put in our bins, click here.
Call For Skip Bin Hire Today!
If you're looking to hire a bin for your next project, look no further than Bill Bin Hire. Book a bin using our Booking System and make a move on your next project. If you have any questions about our bin hire services, send an email to contact@billbinhire.com.au and we'll get back to you ASAP